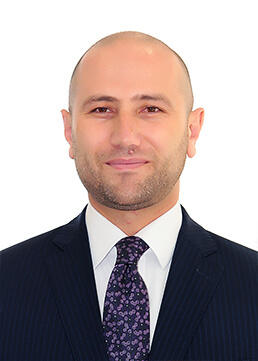 Mr. Osama A. Mahmoud Manager – Fire, General Accident and Engineering Insurance Department
Osama Arafat was appointed as the Manager of Fire & General Accidents department at JICO in June 2017. In this role, Mr. Osama is responsible for the production process in respect of the Fire, General Accidents and Engineering Insurance Policies, and also claims management of the same lines of business.
With over 11 years of experience in the local insurance industry, Mr. Osama established a successful track record in driving deep customer relationships, implementing quality of service and the utilization of underwriting & risk management skills
Most recently, he held the role of Claims Manager at APEX Insurance prior to that, Mr. Osama was the Claims Manager –Non Motor Claims Department at First Insurance Company, also he enjoyed three years of experience at Arab Orient Insurance Company at the beginning of his career.
He received the MBA – Master of Business Administration from Al-Zaytoona University in 2013.
Mr. Osama earned his B.A. Degree in Actuarial Science from Al Al-Bayt University in 2006.