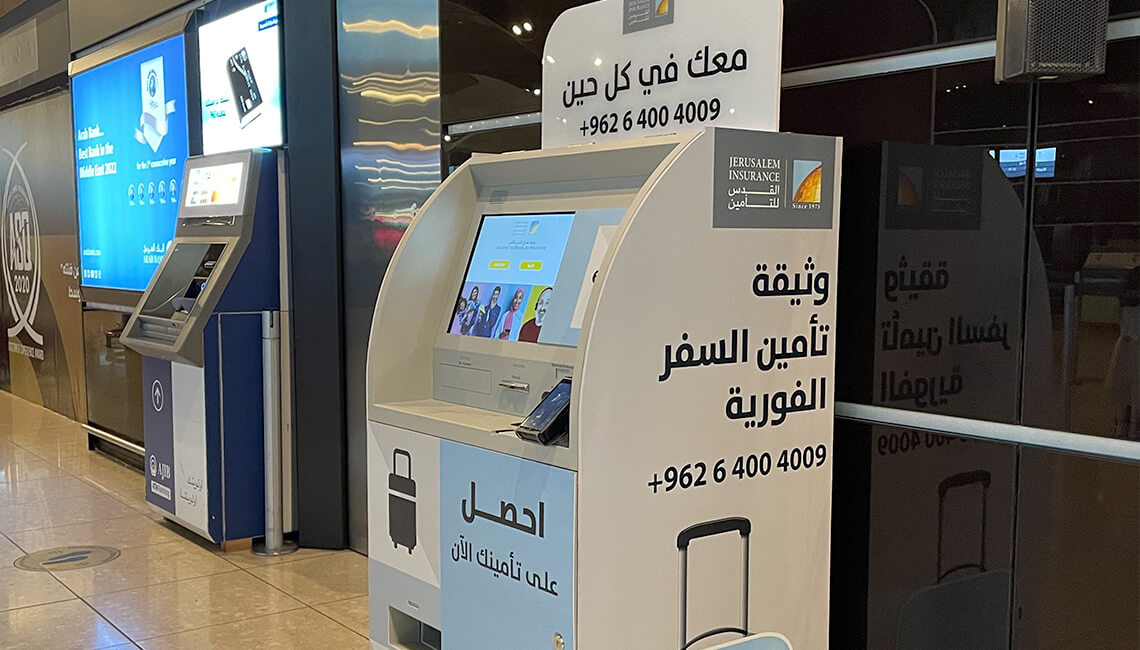 Jerusalem Insurance's strategy has always been based on providing its customers with the highest levels of service. With that in mind, the company has launched a self-service insurance machine at Queen Alia International Airport at the departure terminal where for the first time in the Kingdom, all Jerusalem Insurance customers will be able to get issue their travel insurance policy electronically and within minutes, paper, hassle and queue free, on the go.
This step will facilitate travel procedures for customers, and ensure that they have a safe and enjoyable trip.
In a statement from General Manager Mr. Imad Morrar, "this service comes as one of the many steps that the company is taking in order to diversify its distribution channels and stay close to its customers wherever they are."
It is worth noting that Jerusalem's Insurance Company was established in 1975, and since has maintained a record of excellence in providing its services and products.