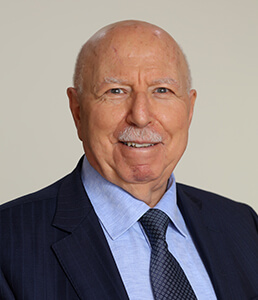 Mr. Khaled Alayyan Chairman – Board of Directors
Mr. Khaled Alayyan was appointed Chairman of the Board of Directors in 1998. He is also the Chief Executive Officer at KIA Motors Jordan.
Formerly, Mr. Alayyan was Director of Yali & Alayyan Trading Company in Kuwait, Chairman of Fresh Fruits Company in Dubai in addition to Jordan, and Chairman of National Arab Motors Company, and Unity Trading Est.
Mr. Alayyan holds a Bachelor's Degree in Economics and Politics from Alexandria University, Egypt in 1967.