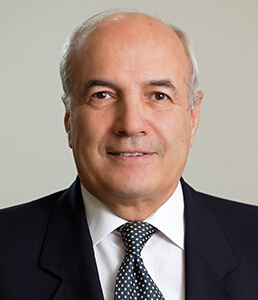 Mr. Nafez Sa'eed Alayyan Member – Board of Directors
Mr. Nafeth Alayyan is the Deputy General Manager – Finance and Administration at (JICO).
Mr. Alayyan is recognized for his expertise that surpasses 40 years, which he enriched recently in serving as a Director of Transportation at Yali and Alayyan Trading Company, in Kuwait. Prior to that, he held the positions of a Partner and Board Member in Unity Trading Est, Hyundai Distribution Agent in Jordan, and Second Vice Chairman and member of the Board of Directors at Amman Chamber of Commerce. He also served as a board member of the Social Security Corporation (2014-2017).
Mr. Alayyan is a senior member in the board of the International Chamber of Commerce, the Jordan European Business Association, and the Arabian Australian Chamber of Commerce.
He holds a Bachelor's degree in Business Administration from Ain Shams University, Egypt in 1975.