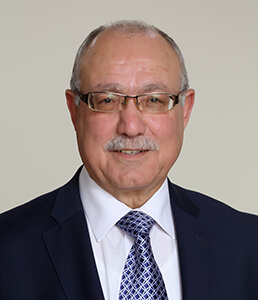 Mrs. Salem Abdul Monim Burqan Member – Board of Directors
Mr. Salem Burqan was the Regional Director of the Arab Bank Branches – Palestine. Before that, he was the Chairman and Chief Executive Officer of the Arab Islamic International Bank.
Mr. Burqan enjoys over 40 years of experience in Middle Eastern banking and finance industry. Over the course of his career, he served as the Chairman of Al Nisr Al Arabi Insurance Company, Vice Chairman of (AIIB), and Vice Chairman of Arab National Leasing Company.
He was a senior member on many Boards of Directors, including The Arab Bank (Syria), Jordan Textile Factories Company, Jordan Banks Association, and Jordan Certified Accountants Society.
Mr. Burqan holds a Bachelor's degree in Accounting from the University of Jordan in 1975.