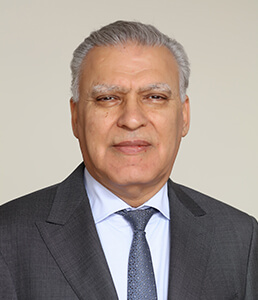 H.E. Dr. Taher Radi Shakhshir Member – Board of Directors
H.E. Dr. Taher Shakhshir is the General Manager of Orient Drug Store. He also served as Jordan's Minister of Environment from 2011 to 2013.
Mr. Shakhshir has more than 35 years of experience in the region's pharmaceuticals industry. He now serves as a senior member of the Board of Jordan University of Science and Technology's (JUST) Faculty of Pharmacy, and the University of Jordan's Faculty of Pharmacy. He was a member of the Jordanian Parliament in 2016, he also was the President of Jordan Pharmaceutical Association and the Arab Pharmaceutical Association.
Dr. Shakhshir holds a Bachelor degree in Pharmaceuticals from Alexandria University, Egypt in 1981.