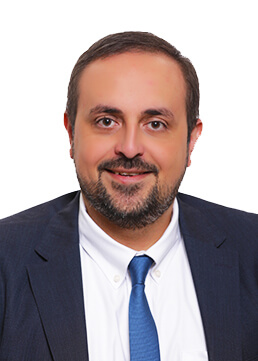 Mr. Basil A. Mohammad Manager – Digital Transformation Department
Basil Mohammad was appointed as the Digital Transformation Manager at JICO in October 2020. Mr. Mohammad was brought it to elevate the presence of JICO in the digital scene. With a customer centric mindset, a transformation of the mobile app, website and digital marketing strategies occurred.
Before joining JICO, Mr. Mohammad worked at esteemed software houses for several years as a UI and UX expert before starting a company designated for UX services, where he managed to successfully deliver products in the medical, insurance, telecom, banking and many other sectors and startups.
Mr. Mohammad obtained his bachelor degree in Information Technology from the University of Science and Technology in 2006.