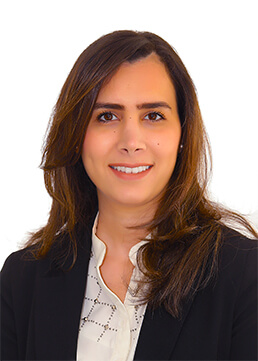 Mrs. Bayan Qabouq Manager / Risk , Compliance & Quality Control Department
Wala'a Riyal was appointed as a Human Resources Manager at JICO in January 2017. Her job duties include leading the company's recruitment and employee development efforts to help ensure JICO delivers on its vision to be recognized as the most trusted and respected insurance provider in Jordan.
Before joining JICO, Riyal held the position of HR and Training Senior Officer at Investbank Jordan, and worked for Jordan Dubai Islamic Bank and the Campus Training Centre.
Riyal obtained her bachelor degree in Business Administration from the University of Jordan in 2012.