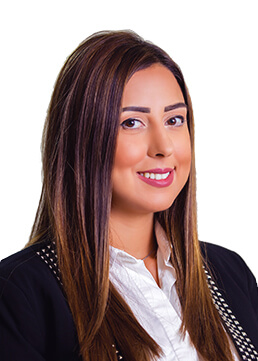 Mrs. Mariam J. Jalajel Manager – Marketing & Public Relations Department
Mariam Jalajel was appointed as the Marketing and Public Relations Manager at JICO in August 2017. Jalajel responsibilities are focused on developing spearheading initiatives that help JICO meet its' strategic objectives and enhance business results.
Before joining JICO, Jalajel spent more than two years and a half serving as the Head of Marketing and Retail at the Mediterranean and Gulf Insurance Company (MEDGULF) in Jordan, where she was responsible for building the company's retail business, along with developing and executing marketing programs, brand management, and public relations activities.
Jalajel has further served as the Assistant Marketing Manager at Jordan Emirates Insurance Company (JEIC), and held various marketing posts in the Strategic Planners Management and Marketing Consultants – Dubai.
Jalajel obtained her bachelor degree in Marketing from the University of Jordan in 2010.