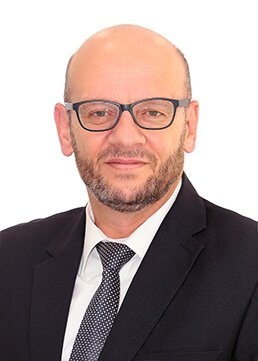 Mr. Marwan D. Sobhi Manager – Motor Department
Marwan Sobhi manages JICO's Motor Department. He is responsible for supervising and leading all facets of the department's portfolio management strategies, claim handling, underwriting, and recovery.
Sobhi has over 27 years of experience in the insurance industry, where he spent 21 years filling different occupations in JICO's Motor Department. He also worked for the Motor Departments of the National Insurance Company and Islamic Insurance Company, amongst others.
Sobhi received his Professional Insurance Certificate (PIC) from the Chartered Insurance Institute (CII, UK) at Bahrain Institute for Banking and Finance (BIBF) in 2004, and earned his Pharmaceutical Diploma in 1987.