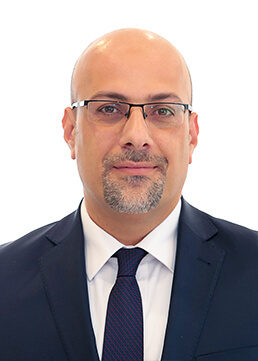 Mr. Omar A. Jaradat Assistant General Manager – Financial
Omar Jaradat was appointed as an Assistant General Manager at JICO in February 2017. He is responsible for the company's finance and strategic planning operations, including reporting, budgeting, cash management and treasury, in addition to investor's relations.
Mr. Jaradat enjoys nearly 20 years of experience in the financial services industry. Before joining JICO, Jaradat held many executive posts at National Insurance Company; the most recent of them was serving as the Assistant General Manager of Finance 2008-2017.
He started his career in 1998 as an accountant at Dar Al Tadqeeq.
Jaradat obtained his bachelor degree in Business Administration from the University of Jordan in 1997.