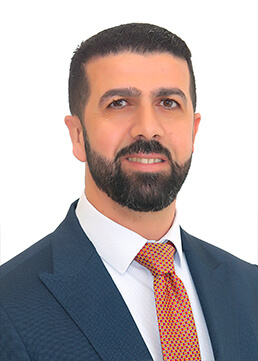 Mr. Osama A. Khataybeh Manager – Medical Insurance Department
Osama Khataybeh was appointed as the Medical Insurance Manager at JICO in October 2016. His responsibilities include supervising, developing and the delivery of innovative and transformational solutions which improve healthcare quality, accessibility, and affordability.
Khataybeh has nearly 20 years of experience in the medical insurance industry. He served as the Deputy General Manager for Technical Affairs at Scope Health Insurance, and held several managerial posts working within the medical insurance departments of Al Nisr Al Arabi, Arab Orient Insurance Company, and MedNet Jordan, before that.
Khataybeh obtained his bachelor degree in Nursing from the University of Jordan in 2001, and his master's degree in Business Administration from Amman Arab University in 2012.