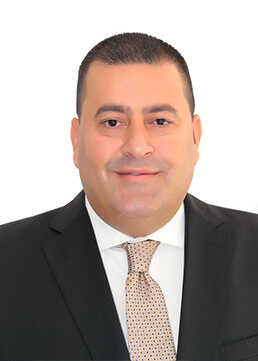 Mr. Sahel J. Mdanat
Manager – Business Development Department
Sahel Mdanat was appointed as the Sales Manager at JICO in May 2017. Mdanat is responsible for supervising the development and execution of sales strategies and growth initiatives. In addition to managing agents and brokers recruitment, performance, and development.
With over 22 years of experience in the local insurance industry, Mdanat has a successful track record in driving deep customer relationships, leadership and talent development.
Most recently, he held the post of Direct Sales Manager at First Insurance Company, and was the Senior Manager for Customer Care at Arab Orient Insurance Company Prior to that. He also held many sales posts at Arab German Insurance Company and Al-Nisr Al Arabi Insurance Company.
Mdanat obtained the Professional Insurance Certificate (PIC) from Bahrain Institute of Banking and Finance in 2006.
He earned his Accounting Diploma from Zarqa College in 1994, and his bachelor degree in Accounting from the Arab Open University (AOU), in 2017.