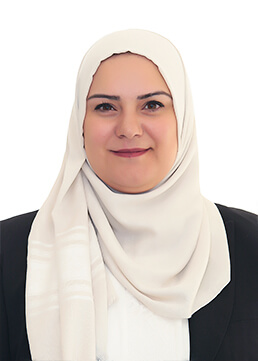 Mrs. Shireen W. Alkatoot Manager – Information Technology Department
Shireen Alkatoot was appointed as IT Manager at JICO in February 2017, she is an IT professional with over 15 years of experience with some of the largest IT organizations and insurance companies. Spearheaded adoption of new age technologies initiatives and directed its implementation. A calculated risk-taker with broad and diverse industry knowledge, and a deep technology expertise, Shireen is recognized for designing, leading, and deploying large scale IT Infrastructure, Software's and security projects.
Throughout her career, Shireen Alkatoot has built a reputation of providing impeccable solutions, adopting, and implementing next generation technologies, and improving service levels across all organizations she has worked with.
Shireen Alkatoot holds Bachelor's in Computer science from the University of Jordan, with certifications in CCISO, ITIL and PMP.