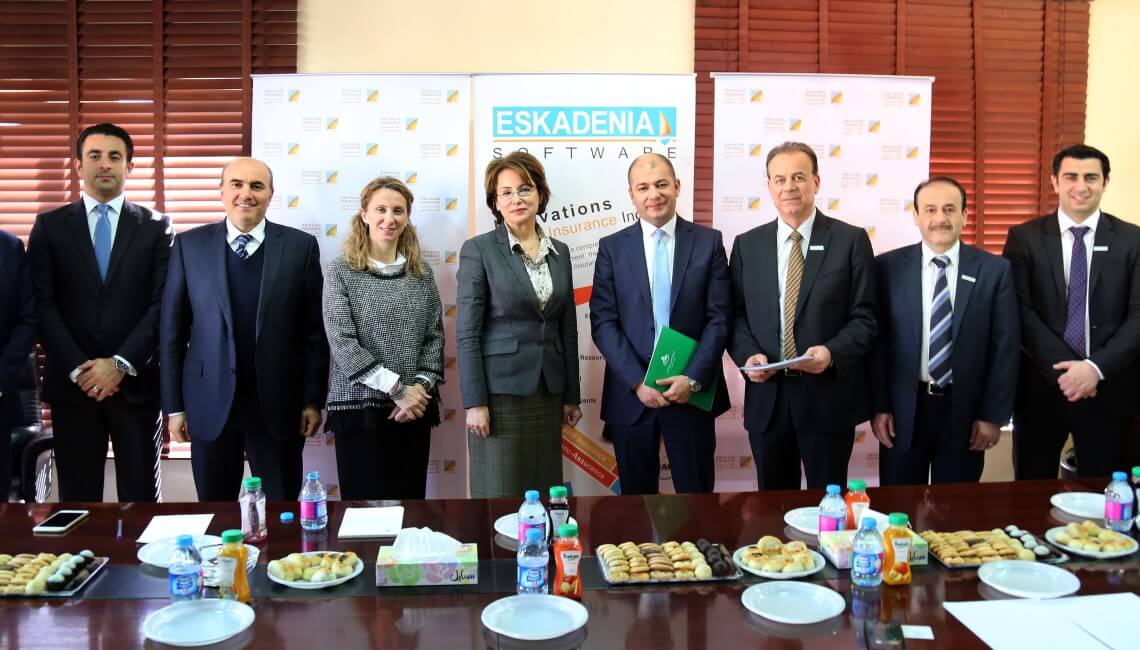 ESKADENIA and Jerusalem Insurance Successfully Deploy Eight Software Systems in 3 Months
ESKADENIA Software is proud to announce the successful conclusion of the implementation of eight of its ESKA® Insures and ESKA® Business Manager Software Systems with Jerusalem Insurance Company 3 months after Project Initiation. The deployment project was initiated in December 2016 and fully closed in March 2017 with a celebration by all involved at the offices of Jerusalem Insurance. The record short time needed to deploy the Core Insurance and Enterprise systems serves as a case study highlighting the maturity of ESKADENIA Software's Systems and their ease of implementation.
The implementations are the result of the strategic partnership between ESKADENIA and JICO to deploy ESKA® Insures & ESKA® Business Manager Software suite to support its business processes including General Insurance, Medical Insurance, Life Insurance, Travel Insurance, Financial, Approval, Notification, and HR & Payroll Systems.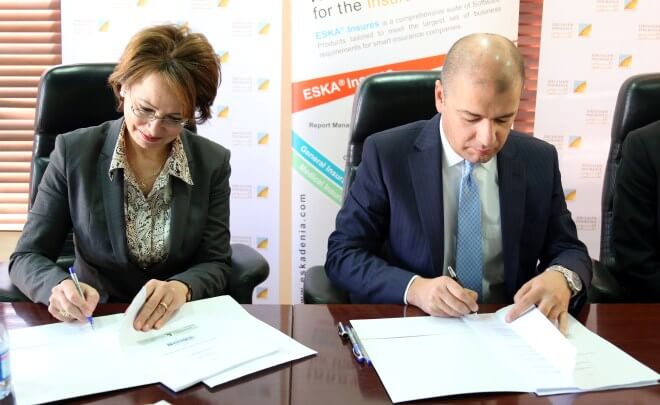 The highly-efficient and easily customizable insurance systems allow JICO to automate and facilitate operations to help reduce operational cost, increase revenue, save time, and enhance the general perception of JICO's business. The ESKA® Insures & Business Manager Software suite also have very flexible and powerful features to minimize customization needed to comply to insurer rules, regulations, and integration with third party systems, in addition to detailed and accumulative reporting.
I, on behalf of the Jerusalem Insurance Co.'s team would like to thank ESKADENIA and its entire team for their efforts which resulted in successfully completing the project on time. Thanks to their hard work and dedication, Jerusalem Insurance Company has been equipped with a fully functional very advanced IT system in a record time.

Imad Morrar, General Manager of JICO

Mohammad Alayyan, Board Member of JICO, commented "I commend ESKADENIA on a job well done and appreciate the hard work and commitment by the Jerusalem Insurance team. Without the dedication and cooperation of both parties, this IT system would not have been up and running in such a short period of time."
---
About JICO
Jerusalem Insurance Co. provides ultimate insurance coverage of first-class rated and secured international reinsurances plus first class services of high-quality and value for their clients. JICO produces insurance products that are demanded by society in order to guard the interests of the economy. Jerusalem Insurance Co. invests in up-to-date communication and information technology to promote full visibility, management efficiency, and cost effectiveness in the insurance competitive market. JICO affirms teamwork, dedication and loyalty within their establishment in order to contribute to the growth and sharing in the success of the company. In 1999 Jerusalem Insurance Co. was awarded ISO Certificate (ISO 9002-1994) to be among the first Jordanian Insurers to obtain the certificate. For more information https://jico.jo/