The Jerusalem Insurance Company recently honored students participating in the four-week practical internship program that kicked off at the King Hussein Business Park in Amman.
The course, which included 20 male and female students studying various majors at Jordanian universities, focused on developing their skills and helping them gain professional experience in the labor market.
The training opportunities for the students were paid and promoted through the company's social media platforms.
The vice-chairman of the board of directors, Mohamed Alayyan, and the general manager of the company, Imad Marar, gave speeches congratulating the students and the training staff and praising their efforts.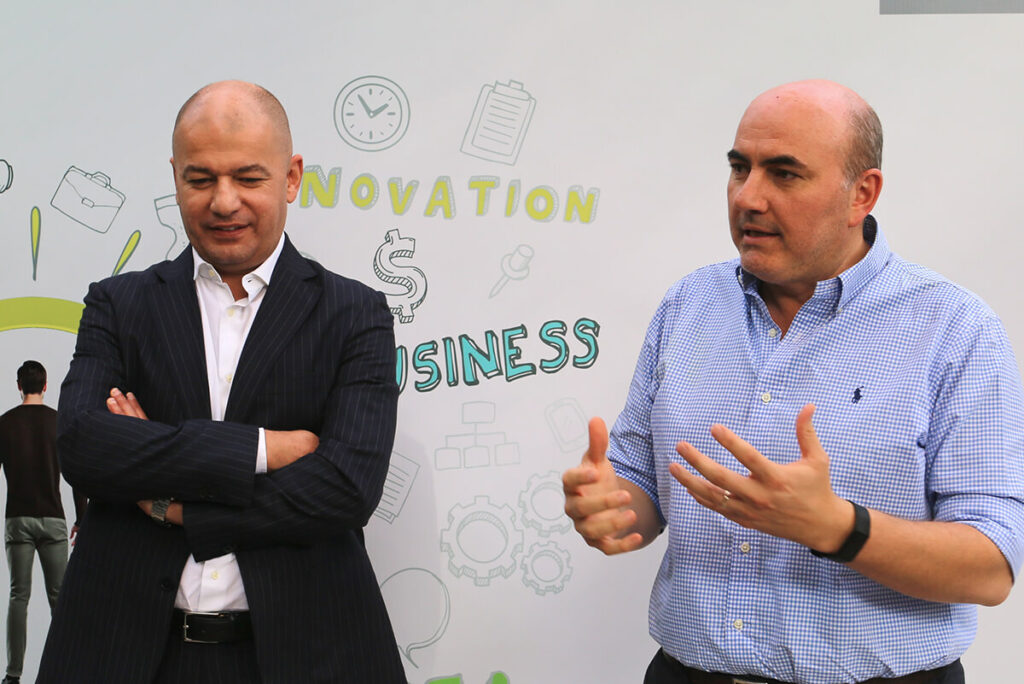 More than 200 students applied for the course, 20 of whom were selected after interviews were conducted by a specialized committee comprised of the company's employees.
The trainees participated in a three-day training course that was launched at King Hussein Business Park, during which they were acquainted with the Jerusalem Insurance Company and basic information about insurance by the company's managers.
The students were then assigned to different departments at the company, according to their specializations.
The Jerusalem Insurance Company also awarded the students with certificates and crowned three winners of an "innovation" award presented for the best creative ideas.
The innovation competition required trainees to submit their creative work plans and present them in a distinctive style.
The three winners of award were given cash prizes, with the first place winner receiving JD500, the second place student receiving JD350, and the third place student receiving JD200.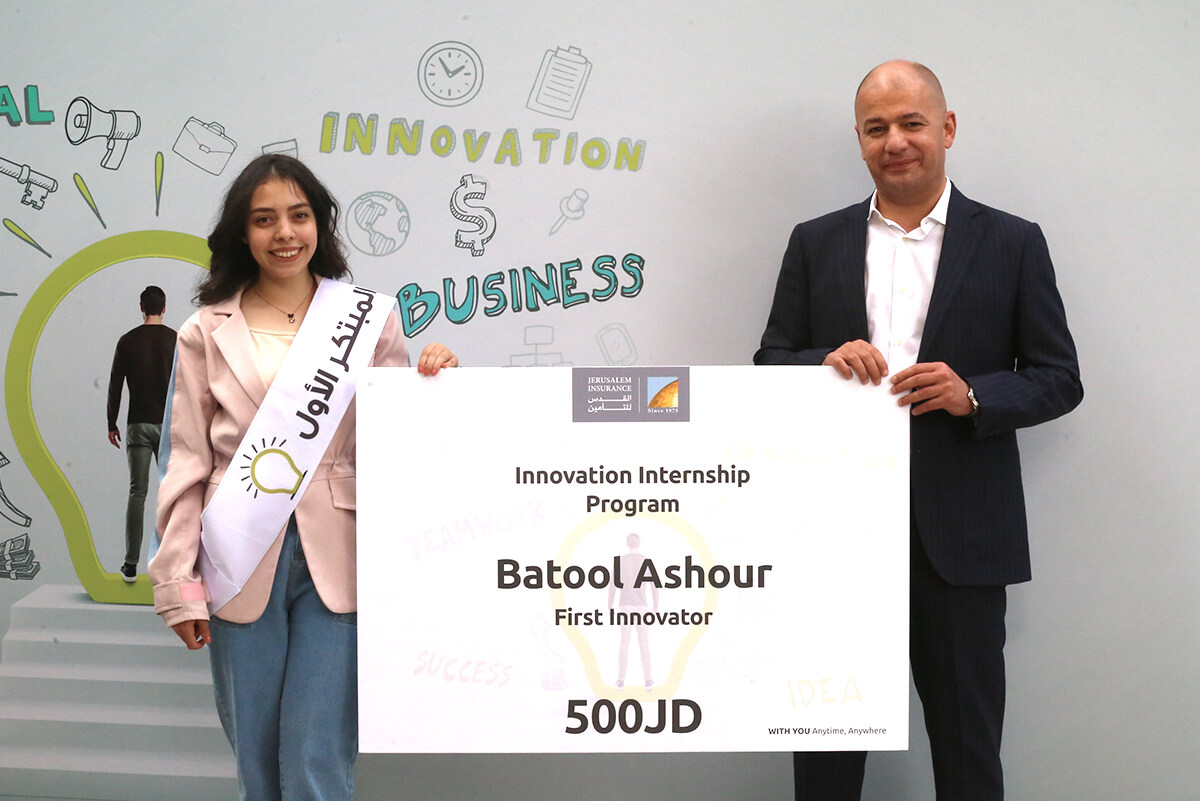 Vice-chairman of the board of directors, Mohamed Alayyan, praised the students' efforts and quality of ideas, as well as their innovative presentations.
General manager, Imad Murar, said: "We believe that young people are the future; therefore, we have established a set of initiatives, the most important of which is receiving university students on an annual basis and giving them training courses."
Murar stressed that the company annually brings in a number of students to conduct training courses, particularly courses that are required for graduation.
Video of the event
---
About JICO
Jerusalem Insurance Co. provides ultimate insurance coverage of first-class rated and secured international reinsurances plus first class services of high-quality and value for their clients. JICO produces insurance products that are demanded by society in order to guard the interests of the economy. Jerusalem Insurance Co. invests in up-to-date communication and information technology to promote full visibility, management efficiency, and cost effectiveness in the insurance competitive market. JICO affirms teamwork, dedication and loyalty within their establishment in order to contribute to the growth and sharing in the success of the company. In 1999 Jerusalem Insurance Co. was awarded ISO Certificate (ISO 9002-1994) to be among the first Jordanian Insurers to obtain the certificate. For more information https://jico.jo/