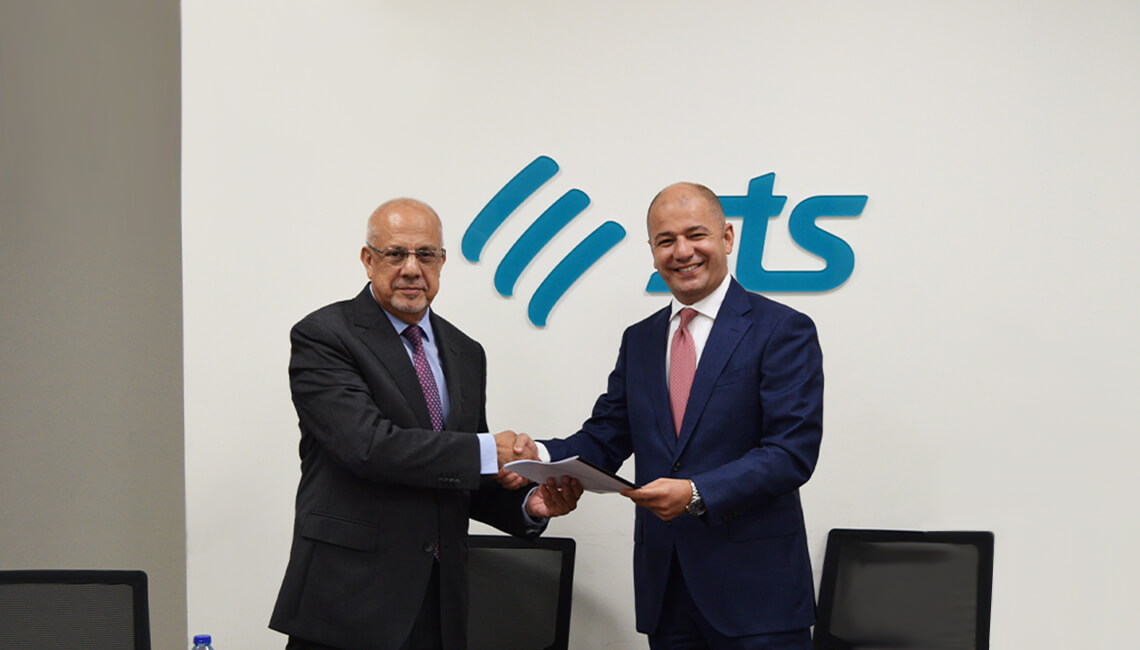 STS, the leading provider of digital transformation, information systems, and integrated Information and Communication Technologies (ICT) solutions in Jordan and the region; has announced today that it has successfully implemented an all-new Customer Relation Management Software (CRM) for renowned Jerusalem Insurance Company – JICO, one of the leading insurance providers in Jordan.
In line with their digital transformation efforts, JICO opted to have STS replace its existing CRM with upgraded software that integrated the company's departments seamlessly, enhancing its communication and fortifying the systems and workflow amongst them, ensuring a superior digital customer experience across all touchpoints of their journey. 
STS's CRM solution provides accurate reports that assist the management in decision making while providing more visibility of the insurance market status in addition to competitor insights. JICO benefited from a customized solution and dashboards according to their requirements allowing the company to receive a full view on all of their insurance policies and contracts and the information of their existing and potential clients, enabling their agents to drive high-value sales within minimal time. Moreover, JICO acquired a ticketing system that aims to eliminate system errors in no time and provide well-rounded support at all times. Additionally, it plays a vital role in providing a better digital customer experience at branches and when acquiring online services.
On behalf of Jerusalem Insurance Company, Mr. Imad Marrar, General Manager said: "At Jerusalem Insurance, we put digital transformation at the forefront of our priorities, and we are taking steady steps towards a real shift in our services, introducing an enhanced digital experience for our customers, therefore we sought to transform our CRM as a whole as it is vital in our industry to bring in automation and digitization to the table. By investing in such software, with subject matter experts such as STS, our company and agents can maximize their sales closures, guarantee stronger penetration and have the upper hand when it comes to making vital decisions that are business-related".
Commenting on the collaboration between both parties, Eng. Aiman Mazahreh, STS's Co-Founder and CEO said: "Our mission is to enable organizations embark on their digital transformation journey, and JICO has been on board with us from the beginning. I can see the organization leading the way for insurance companies in Jordan to follow, and we at STS are excited to witness this transformation hands-on".
Rami Hunaiti, Business Development Director, Cloud & Managed Services at STS said: "We are pleased that Jerusalem Insurance is benefiting from the newly deployed CRM, and we believe that to achieve real digital transformation, businesses are to start by fortifying their infrastructure digitally and move upwards. It is delightful to see that the insurance companies are now taking confident steps towards enhancing their overall service levels, making it easier to utilize their offerings in a digital manner to catch up to the ever-changing world."
STS is committed to providing impeccable solutions in the various fields of technology enablement and digital transformation establishment for organizations and has led the way in easing this fast-paced transformation while accumulating business knowledge and technical up-to-date experience since its inception in 1989 and until this very moment.